Getting Kicked Out of the Sistine Chapel – Vatican, Italy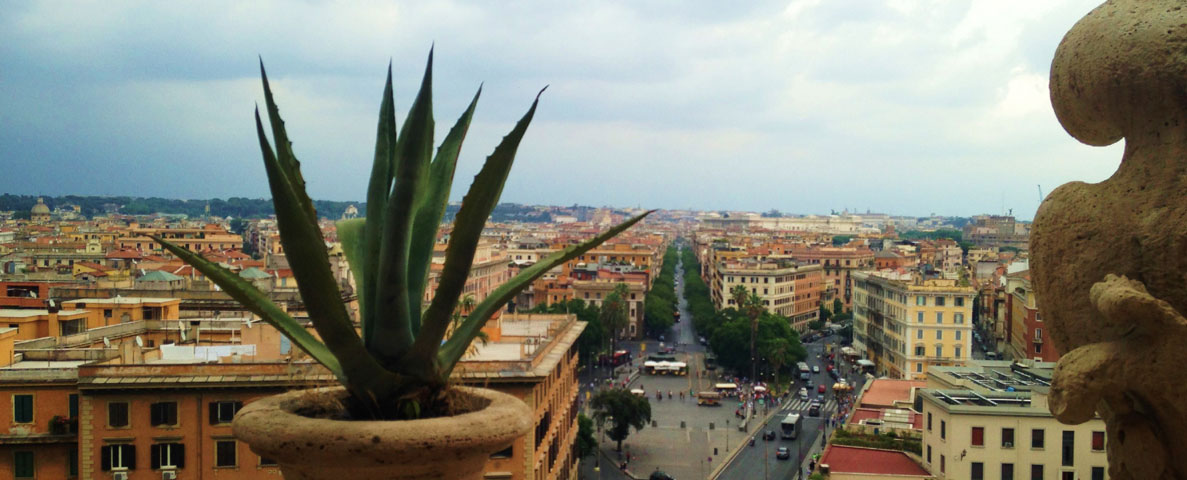 Did you know you're not allowed to take pictures inside the Sistine Chapel?
Of course you did – everyone knows that, they make sure of it by telling you about 300 times before, during, and after you enter the chapel.
Obviously, about half of people don't listen and try to take pictures. Most of them get away with it without a problem either as long as they do it discretely.
When my boyfriend and I went to the Vatican museum we didn't get a tour – mistake number 1.
Tip: definitely take a tour if you're going to the Vatican museums but MAKE SURE you prearrange it. People are going to be all over you; front, left, and center offering you this and that tour (in fact, I was about to punch a couple of them in the face) THIS was by far the most annoying thing I experienced in Italy. Worse than the men with the roses and worse than getting stranded with no resources for a night.
If you don't get a tour you really don't know what a lot of the stuff you're looking at is, even if you've read about, or studied, the Vatican in the past – there is simply too much to remember (unless you have a head set (cheaper than a tour). Although a tour would definitely be more interesting for most people – you can't ask a headset a question).
We loved all the remarkable sculptures, paintings, and artifacts we saw, regardless of having no idea of what we were looking at sometimes and being unable to look at the descriptions because of the huge crowds everywhere. It didn't matter to us very much because we were both most excited about seeing one thing, and one thing only, the Sistine Chapel.
The famous Michelangelo, who I've learned about and admired for so long, painted the ground-breaking ceiling of the Sistine Chapel, including its most famous picture of The Creation of Adam.
How could I resist sneaking a picture on my phone? I couldn't! I made sure my flash was off and tried to casually snap a few shots of the chapel – and I got away with it! My mistake (mistake number 2) came when I whispered to my boyfriend that I'm secretly taking a picture and he decided to do the same.
Let's just say that he was not as discreet as me. Within seconds a security guard was running towards us and screaming "ATTENZIONE! ATTENZIONE!" and promptly escorted my boyfriend out of the chapel, while very politely asking me if I was going to be joining him. Obviously, I left as well.
After all the excitement and hype, we spent less than 3 minutes in the Sistine Chapel, and unfortunately due to time constraint couldn't go back.
It was a funny moment, but I do wish I got to explore this beautiful space more – especially because we had so many misadventures in Rome already!
So, here's a tip: don't take pictures in the Sistine Chapel (at least until you're ready to leave it/ get kicked out immediately after).
In hindsight, I wish we took those pictures 20 minutes later.
Bonus tip: go to the Vatican close to closing time, it is a lot less busy and more enjoyable.
Want to be up to date on all my latest posts/stories? Like us on Facebook