Most Romantic (and unique!) Places in Italy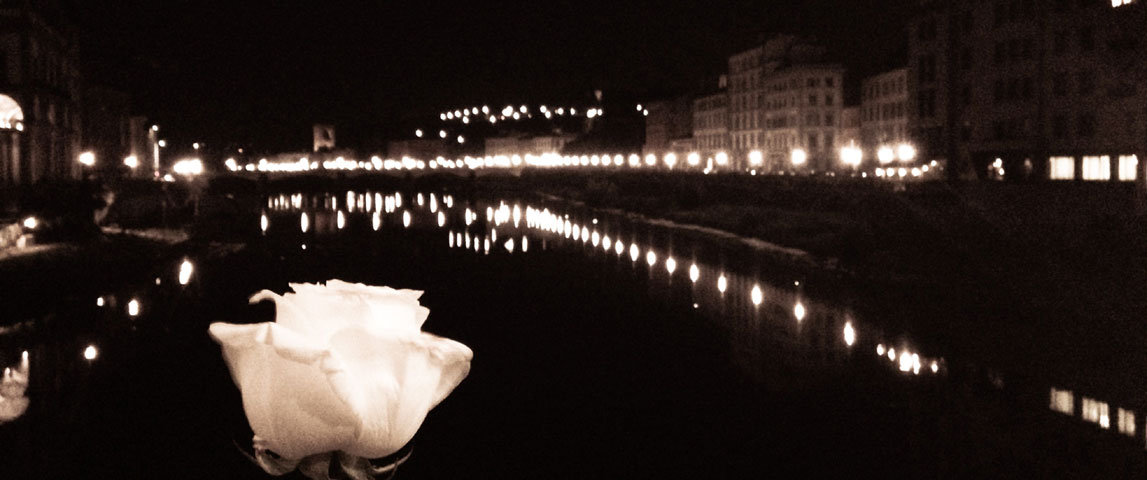 With Valentine's Day approaching, I've been thinking about all the romantic places I've seen in Italy (and there is A LOT) and write you down a little list. I chose to forgo mentioning the well-known Trevi Fountain, the Blue Grotto in Capri, or Venice's Piazza San Marco. Honestly, most of those are worth seeing, but in terms of romance are vastly overrated. They're packed with tourists and people trying to sell you things.
So I decided to make a list of the top more or less unique spots in Italy that are perfect to go to with your someone special.
P.S. You don't actually have to spend any money at most of these places (you can, but that's totally optional)! It's true what they say – the best things in life are free!
Piazzale Michelangelo
Florence
Anyone who's ever been to Florence would probably agree Piazzale Michelangelo should top the list. A panoramic view of the city and a live performer almost every night of the week make for a very romantic evening. This is the perfect spot to sit on the steps and watch the sun setting over the Duomo while drinking a bottle of red wine with your love. Later, you can grab some gelato, walk around, and look at the lights that adorn the famous Arno river.
Any Street in Venice at Night
Venice
Well I guess this one is obvious… Venice often tops lists of the world's most romantic cities. As I said before, it's not the tourist attractions and gondola rides that give the city its appeal. Now I'm not saying gondola rides are not romantic, but all the tour routes are similar and you'll be face to face with other tourists at every turn. The real romance of Venice lies in the night. Seriously, go out on any small street in Venice with your lover and it will be the most magical moment of your life – guaranteed. As a bonus, sit by the water and drink some red vino.
Tip: don't buy the roses from the men chasing every couple they see walking in Venice, it looks, and seriously feels, like more of a chore. Instead surprise your other half by getting them a flower when they least expect it. Maybe from someone's garden. Wherever, just not from someone who's hassling you.
Al Barliotto Del Nonno
Positano
The most quaint bed and breakfast in Positano is Al Barliotto Del Nonno. It is the perfect place for a couple to stay. The view from the balcony alone will take your breath away. The meals at the B&B's restaurant will be better than the most expensive 5-star restaurant you can imagine, I promise. The view of the ocean and the sun setting over the mountains will be something to reminisce about with your darling for years to come.
Town of Assisi
Umbria
Assisi is a tiny historic town that is absolutely perfect for a romantic getaway. You will truly feel as if you managed to escape into a medieval fairytale here. The streets are small, the restaurants are quiet, and the tourists are few and far between. The prices of food and drinks are cheap and the hospitality is remarkable. It's the perfect escape for serenity and quiet with your significant other.
Ponte Vecchio
Florence
The Ponte Vecchio is usually quiet at night (unlike the insanity that it is during the day) and it gives you the perfect vantage point to look at the lights reflecting off the Arno river. This is a place to stand in awe and appreciate the one you're with. This was where I spent my last night in Florence, and I couldn't have picked a better way to say goodbye to the beautiful city that was my temporary home.
I could probably add a dozen more places to this list, but these were the particular spots and stood out to me the most. Feel free to tell me your own!
If you haven't yet, check us out on Instagram.