Where To Eat: The Best Pizza in Florence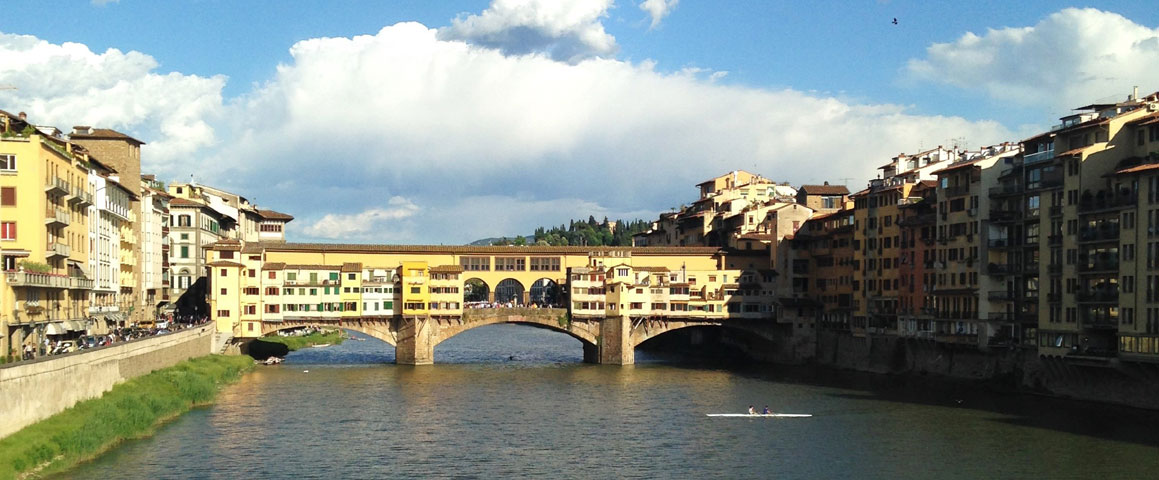 Chances are if you're in Florence you're going to be eating your fair share of pizza. I'm here to tell you about my personal favorite:
Gusta Pizza
Best type of pizza to get: Margarita
Cost: €5
This little restaurant is located right by the Santo Spirito Basilica (a beautiful church you should visit if you have the time!). You can watch the friendly men who work there make the pizza dough by hand, slather it with tasty tomato sauce, put the mouth watering cheese on it and slide it into a fired up oven right in front of your eyes.
Often times, if you're in the area around lunch time you'll see a line forming – join it. Trust me, it's worth it.
Another fun little fact, there is one man that works at this restaurant that puts a heart on your order sheet if he thinks you're cute and you get a personal heart shaped pizza:
Regardless of whether your pizza is in the shape of a heart or a boring old circle – it is goddamn delicious! Seriously, before ever trying it, I was sitting at the steps of Santo Spirito and overheard one girl tell another she would come back to Florence just to have this pizza again. I rolled my eyes as she said this, but after trying it I really do see her point.
I don't think you need an excuse to come back to Florence. It is one of the most beautiful places I've ever seen, and there really is a million things to see. But hey, if you do need a reason, this pizza sure is a good one.
Seating inside is limited, so most opt to sit by the church steps on a nice sunny day. If you manage to grab a seat inside you'll see glass tabletops with tiny slips of paper – write your name on your order number and leave a little memory of yourself at the eatery, it's part of the fun.
On a side note, if you somehow got sick of pizza and happen to be wondering where a good place to get a salad in Florence is, it is in the small restaurant directly outside Santo Spirito in the piazza. I can't remember the name, unfortunately, but you'll know it's the right one if you see big red umbrellas.
Tip: table space is limited, but I have never had a problem finding the seat – may not be the best choice for a large group of people.
I know you're thinking. Salad? Who cares about salad in Florence? But trust me – this is fantastic salad. Italy is known for having all the best food for a reason – don't be scared to take a break from the carbs and indulge in something new. Another plus? This place has fantastic wine and great service, you will not be disappointed.
While you're in the Samto Spirito area take some time to enjoy their market (make sure you arrive before 2 PM!). I bought a killer pair of sunglasses there, at least 4 nice dresses, and several gorgeous silk scarves.
Another upside to the area is that it has fewer tourists than other hot spots. The Santo Spirito Piazza is mostly filled with locals and a few University students.
Tip: I found myself having to bargain much less in this market than others, so I would definitely recommend it to any of you that may be feeling a bit shy.
Check out the Florence section on this site to find out everything you can do (and what to avoid…) in this great city.
If you love food, you're going to want to read about the best sandwiches in Florence as well.