Hidden Gem in Venice, Italy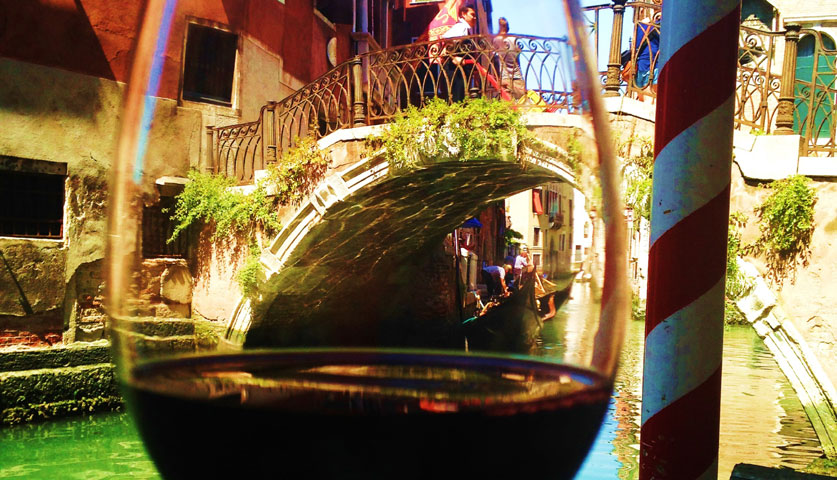 Ahh Venice. The city of water, canals, bridges, love, glass, and….tourists.
Don't get me wrong, this is not going to be a blog post complaining about tourists in one of the most visited places in the world.
The beauty of Venice is undeniable. The canals, the houses seemingly floating on water, the lack of cars, and boat travel make this a must-see place for any traveler. But let's be honest, pushing through crowds all day gets exhausting, no matter how beautiful of a place you're in. At some point you're gonna wish you had a little spot to take it all in by yourself, without getting shoved by another tour group from God knows where.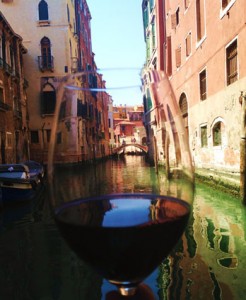 Just at the point of my first visit to the breathtaking city when I thought I couldn't take any more of the crowds, my friends and I stumbled upon a hidden gem. A small dock behind a hotel bar, that was completely deserted by all except us.
We sat there and took it all in, while people passing by on a nearby bridge looked upon us and gondolas swiftly floated by.
Now, we all thought we had just gotten lucky somehow when nobody aside from us came out to share this beautiful view, however my second visit to Venice proved me wrong.
The second time I came to Venice, I came with my boyfriend. I took him to my favorite secret spot in the city and to my surprise it was empty aside from us once again. He and I sat there for over an hour enjoying our wine. We actually got to share a romantic moment in a romantic city! Hurray! (In all seriousness, it can be rather hard to share a sweet moment if you're surrounded by a crowd of seniors from Japan).
So my tip to you is: if you're visiting Venice and need to break away from the chaos – don't be afraid to ask a local or venture off from the busiest areas like San Marco Square and find a hidden gem of your own. I'm sure you can find some more "exclusive" restaurants to attain this effect – but you can also do it without a price tag attached to it.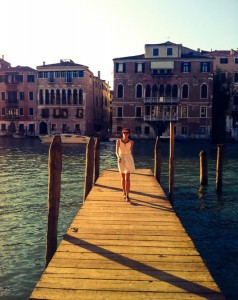 It doesn't have to be my hidden hotel bar dock – it can be a number of other places. When my boyfriend and I were walking back to the train station through the city we came across a number of other "hidden gems" – small alleyways, long empty docks, beautiful little places of our own to really let the effect of Venice – which truly is one of the most romantic and mesmerizing places on earth – sink in.
P.S. In case you were wondering the hotel I was referring to was called Hotel All'Angelo. It is a mere 2 minutes away from the city centre and I was on a student budget there's no way I could afford to stay there – but if you can i think it would be a beautiful experience, just not for someone on a budget! Again, I've only seen the bar and the dock view… so I have no idea what the service is  like – all I know is the bar treated me well!